Meet our dedicated team of expert advisors, accomplished researchers, and skilled developers
Walter Dorn is a distinguished Professor of Defence Studies at both the Royal Military College (RMC) and the Canadian Forces College (CFC). He teaches officers of ranks from major to brigadier-general, from over 30 different countries, on peace operations and broader international affairs.
As an "operational professor," he participates in field missions and assists international organizations. He served on the 2014 Expert Panel on Technology and Innovation in UN Peacekeeping. As a UN Technology Innovation Expert and consultant, he spearheaded initiatives to explore cutting-edge technologies for testing, piloting, employing, and training within UN peace operations. Prototypes have undergone testing in Dr. Dorn's courses at both the Joint Command and Staff level and in graduate-level programs, receiving resounding praise.
Beyond his work in peacekeeping, Dr. Dorn has authored two books: "Air Power in UN Operations: Wings for Peace" (Ashgate, 2014) and "Keeping Watch: Monitoring, Technology, and Innovation in UN Peace Operations" (UNU Press, 2011).
For further insights into Dr. Dorn's extensive body of work, please visit his website at walterdorn.net.
Comprised of accomplished professionals with diverse backgrounds, each bringing a wealth of expertise in fields ranging from international law and humanitarian diplomacy to education and conflict resolution and game design. 
ANDREW CARSWELL
Andrew Carswell is a lawyer and former military officer whose career is dedicated to improving respect for international humanitarian law (IHL). He worked for the International Committee of the Red Cross (ICRC, 2006-2019), in the Middle East, Africa, Asia and the US, as a delegate to national armed forces and, in some contexts, non-state armed groups. He was three times director of ICRC's senior-most annual course for national armed forces and served as the ICRC's representative to Canada (2015-18). He is currently writing his doctorate on transforming the working methodology of the UN system to more effectively address international peace and security. He continues to serve as a consultant on IHL, especially as applied to military tactics, techniques and procedures, and on humanitarian diplomacy designed to protect vulnerable populations. 
PAUL DARVASI
An educator and researcher who lectures, keynotes, writes and consults on the intersection of digital games, simulations, narrative, social justice, culture and learning. He holds a PhD from York University's Language, Culture and Teaching program, examining the reasons for the popularity among high school students of Grand Auto Theft 4. He designed The Ward Game and co-designed Blind Protocol, an Alternate Reality Game (ARG) to instruct high school students on privacy and surveillance. He has written a UNESCO paper on digital games to support conflict resolution and he hosts the website Ludic Learning.
KAREN FINKENBINDER
Dr. Karen Finkenbinder is the Chief of Publications at the George C. Marshall Center. She is the former Peace Operations and Rule of Law Advisor at the Peacekeeping and Stability Operations Institute (PKSOI) and served as the Course Director for the Army War College Peace Operations Course. She also taught criminal justice courses at Shippensburg University and Pennsylvania State University. Dr. Finkenbinder served as the U.S. Professor of Peacekeeping to the Socialist Republic of Vietnam's Peacekeeping Center as it built its capabilities and capacities to train, deploy, sustain, and regenerate peacekeepers. She also served as the Chief of Research and Publication at PKSOI. Additionally, she was a U.S. expert for community policing to the United Nations, as well as a municipal police officer, state police training and education specialist, and military police officer. 
PEGGY MASON
President of the Rideau Institute. She served as Canada's Ambassador for Disarmament and has frequently proved advice and played roles on NATO exercises on peace and stability operations. 
BENOIT (BEN) MAURE
Inspector Ben Maure is a serving police officer with the Royal Canadian Mounted Police (RCMP) with over 33 years of experience in areas such as public safety, national security, and international policing, especially UN peacekeeping. In 1999, Ben completed a one-year tour of duty as a UN Peacekeeper in Guatemala. Between 2009 and 2013, he acted as a Police Liaison Officer (First Secretary) at the Embassy of Canada in the Dominican Republic, with one duty being to liaise with police staff in MINUSTAH (United Nations Stabilization Mission in Haiti). Ben is fluent in French, English and Spanish and has a command of German. He holds a Bachelor of Technology degree from the British Columbia Institute of Technology (BCIT) and a M.A. degree in Social Justice from the University of the Fraser Valley (UFV). Ben is a recipient of the Governor General's Meritorious Service Cross (M.S.C.), the result of a special assignment that took him to Afghanistan in 2008. Ben is the author of Leading at the Edge: True Tales from Canadian Police in Peacebuilding and Peacekeeping Missions Around the World (2020). Website: www.benmaure.com.
ISAIAS MEDINA III
Edward S. Mason fellow MPA/MLD graduate at Harvard University, Isaias is an international lawyer, environmental and humanitarian activist. He served as former Venezuelan UN Diplomat and legal adviser at the Security Council (UNSC). Expert in UNSC sanctions, International Humanitarian Law, Human Rights Law and Counter-Terrorism.
CHARLOTTE SENNERSTEN
Dr. Sennersten is a 3D Systems Researcher, and Team/Project Leader in Mineral Resources at Commonwealth Scientific Industry and Research Organisation (CSIRO) in Australia. She has a PhD in Computer Science – 3D Game Development and a Master in Cognitive Science. Her PhD work was in joint collaboration with Swedish Defence Research Agency (FOI), Blekinge Institute of Technology (BTH), Uppsala University and Karolinska University Hospital – The Bernadotte 'Eye & Vision' Laboratory.  She assisted with Sweden's multinational exercise on peace operations called EX Viking.
DAVID VALENTE
David Valente is an experienced cross-disciplinary leader who is passionate about creating innovative and engaging solutions to address real-world challenges and inspire positive change. David is the owner and operator of Valente Productions, a consulting and project management company that specializes in corporate and community planning for diverse industries such as gaming, film, tourism, hospitality and entertainment. Additionally, he holds a postgraduate degree in Game and Interactive Media Design, with over 15 years of experience in project management, operations, sales, and business development. David is collaborating on a wide variety of educational and recreational community projects. Organizations include Heatwave for SickKids, The Hospital for Sick Children, Tourism Toronto, George Brown College, McMaster University, Humber College, Canadian Forces College, Ontario Volleyball Association, Volleyball Canada, Helping Hands Jamaica, Canadian Olympics & Special Olympics Committee and the City of Toronto Parks, Forestry & Recreation Department. David's roles in the development of the Peacekeeping Simulations have included Game Design & Development, Administration and Partnerships.
Research & Narrative
Design Team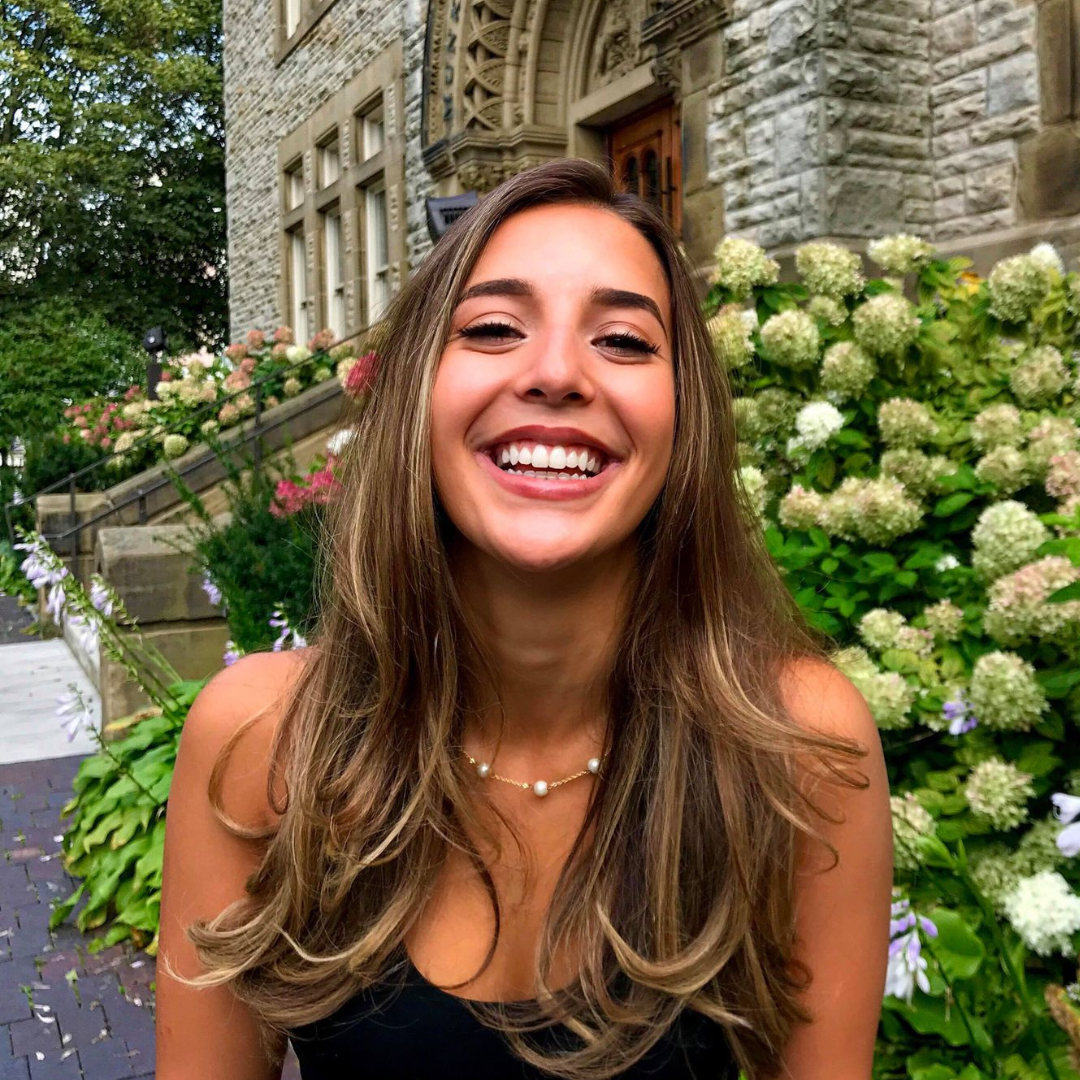 Erica Wilson
Senior Narrative Designer
Erica Wilson has been at the forefront of the Peacekeeping Simulation Project for two years, showcasing a remarkable depth of experience in the realm of human rights. A graduate of the Munk School of Global Affairs and Public Policy, Erica holds a Master of Global Affairs (MGA) degree with a distinct focus on innovation policy. Her internship with UNICEF's Human Rights Unit in Geneva afforded her firsthand exposure to the workings of the Human Rights Council and participation in critical country reviews at the Office of the United Nations High Commissioner for Human Rights (OHCHR). These experiences solidified her commitment to advancing human rights on a global scale.
Peter McBride
Senior Narrative Designer
Peter is a senior writer on the Peacekeeping Simulation Project and a Defence Analyst for the Canadian Government. He has a master's degree in Infrastructure Protection and International Security from Carleton University and a Bachelor of Science in Criminology and Psychology from the University of Toronto. He assists the Peacekeeping Simulation Project as a consultant.
Sam Swintak
Developer
Experienced in C#, C++ programming in Vulkan, OpenGL, and various game engines such as Unreal Engine 4/5, GameMaker 2, and Unity including Virtual Reality development. Having played games since 3 years of age has also developed a passion for making games that inspire a positive impact on people as well as working with others to achieve that goal.
Dor Zairi
Developer
Dor Zairi is a game developer and full-stack development professor based in Toronto. Dor leverages his expertise in C++, C#, and database management to craft realistic simulations for the Canadian Forces and UN peace missions. His collaborative spirit and unwavering dedication to continuous learning contribute to the innovative efforts at DornTech.