Dedicated to a new genre of digital training and education
In a landscape saturated with digital simulations focused on war scenarios, the realm of peacekeeping training and education remains largely uncharted. This project is pioneering the creation of advanced simulations, harnessing state-of-the-art gaming methodologies and informed by meticulous analyses of real-world peace missions. The resulting design not only serves to instruct peacekeepers but also to enlighten the broader public about the pivotal role of this vital international activity.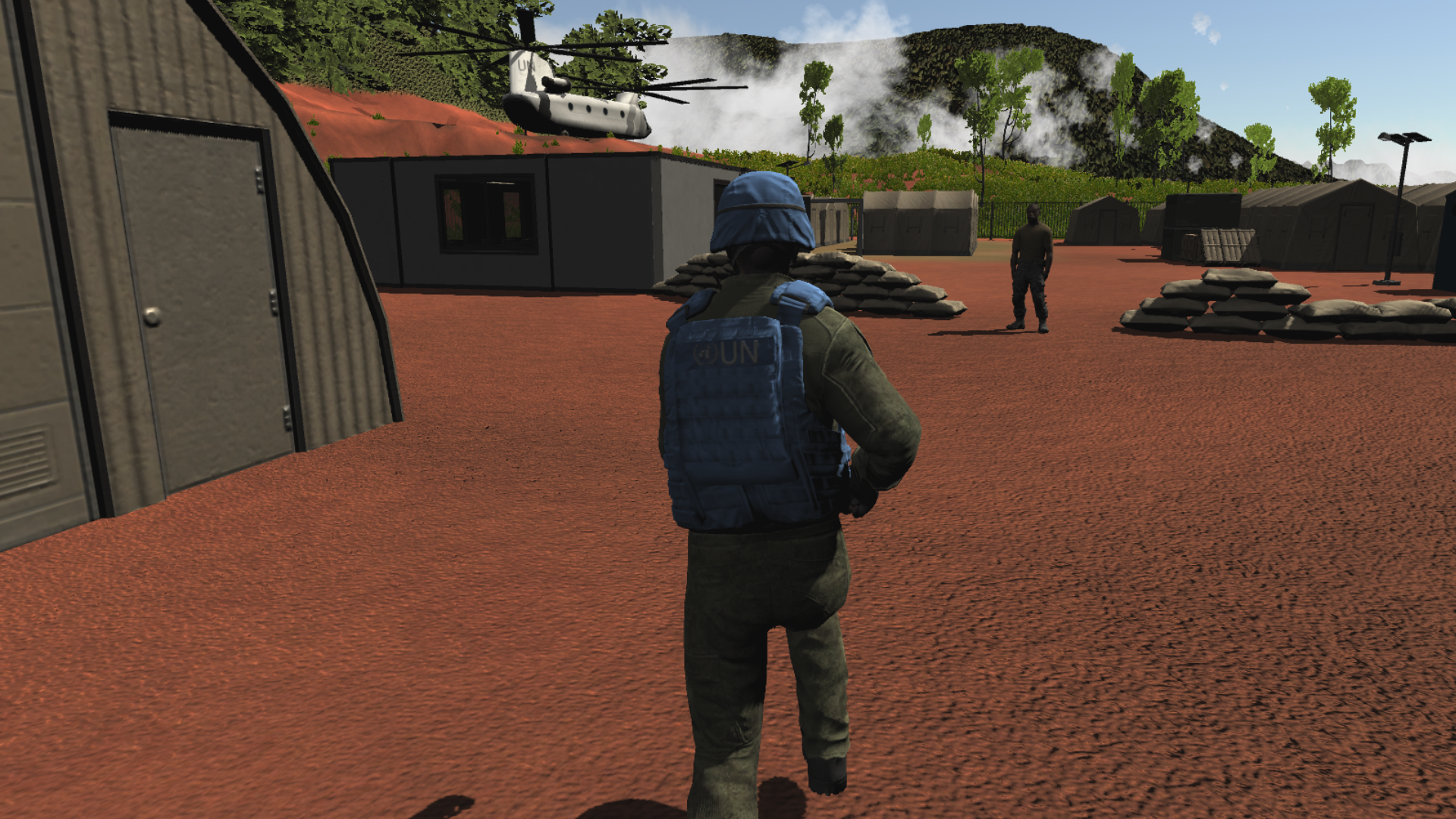 These simulations will offer immersive, scenario-based learning that illustrate the everyday realities of peacekeepers. This help players understand and prepare for the complex social situations in modern conflict zones, including atrocities, child soldiers and sexual violence, which can be difficult to teach in a classroom setting.
Professor Walter Dorn conceived the idea of video games for peacekeeping in 2017 while serving at the United Nations as a "Protection Technology and Innovation Expert." He sought a visual tool to show how technologies could be applied in UN field operations. Dr. Dorn also saw the potential of digital platforms to assist with peacekeeping training and public education, which he wrote about in several publications.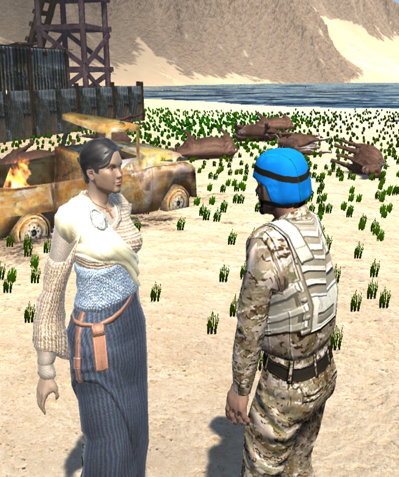 Climate-affected Conflict &
Peace Operations
Prospective peacekeepers will learn about:
Core mandated tasks

Military, police and civilian roles


Investigations and Interventions

Child protection

Conflict-Related Sexual Violence

Protection of Civilians

Navigating field hazards like landmines and cluster munitions

Intersectional approaches to peace negotiations
Check out the trailer below for look into the latest updates on the project.
Designed Through Collaborative Efforts
The peacekeeping simulations were demonstrated at the United Nations, including to the Military and Police Advisers Community (MPAC), and to offices in the UN Secretariat, including the Department of Peace Operations (DPO) and the Office for Information and Communication Technology (OICT).
Currently, our cutting-edge simulations are on an exciting journey, undergoing rigorous testing within a number of forward-thinking nations (e.g., Australia, Bangladesh, Canada, Kenya, Nepal, S. Korea, and Uruguay). Some peace operations training centres have decided to use the simulations in their courses. This pivotal phase aims to seamlessly integrate our technology into training operations during the crucial pre-deployment period, ensuring our solutions are at the forefront of readiness and excellence.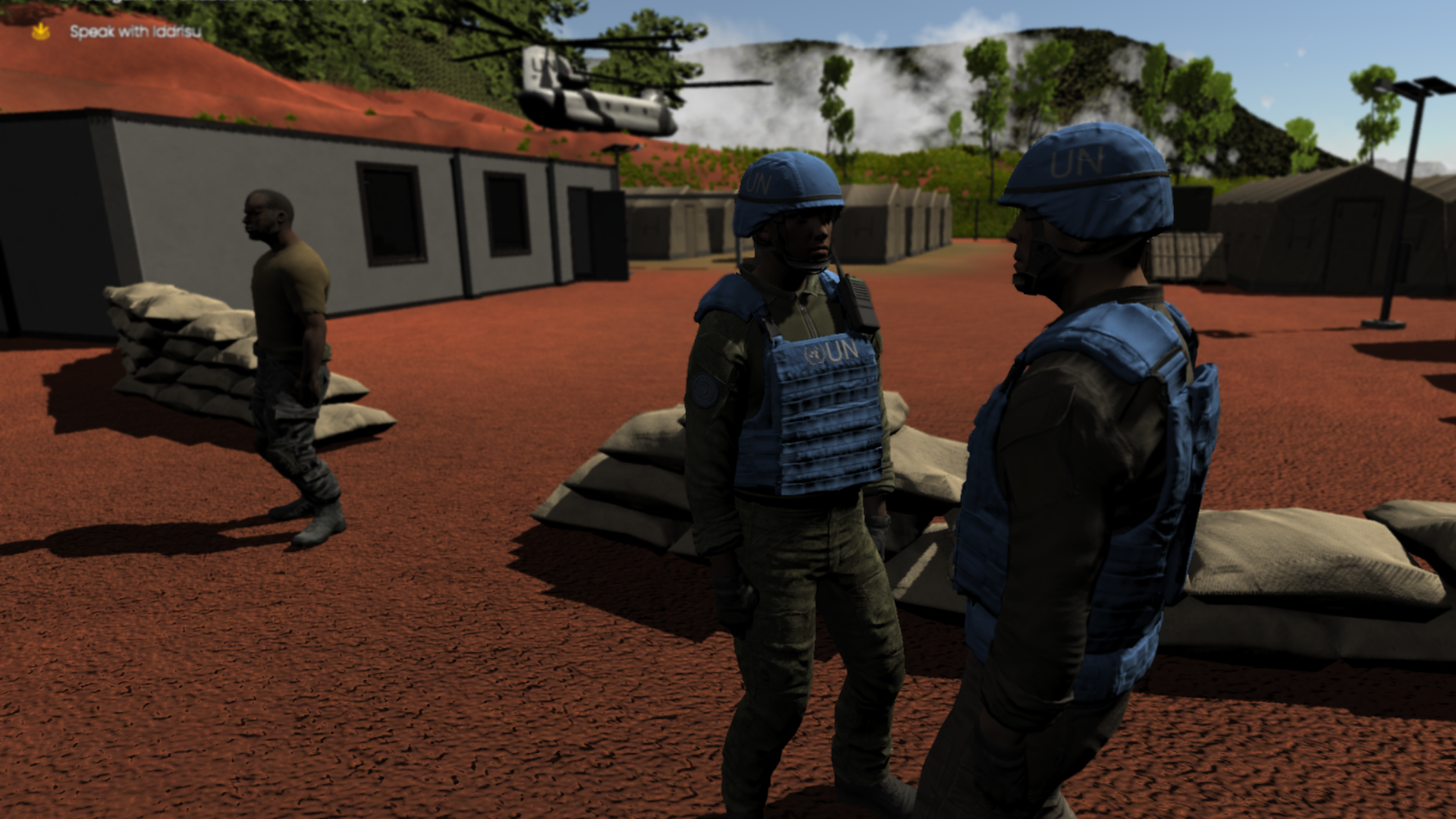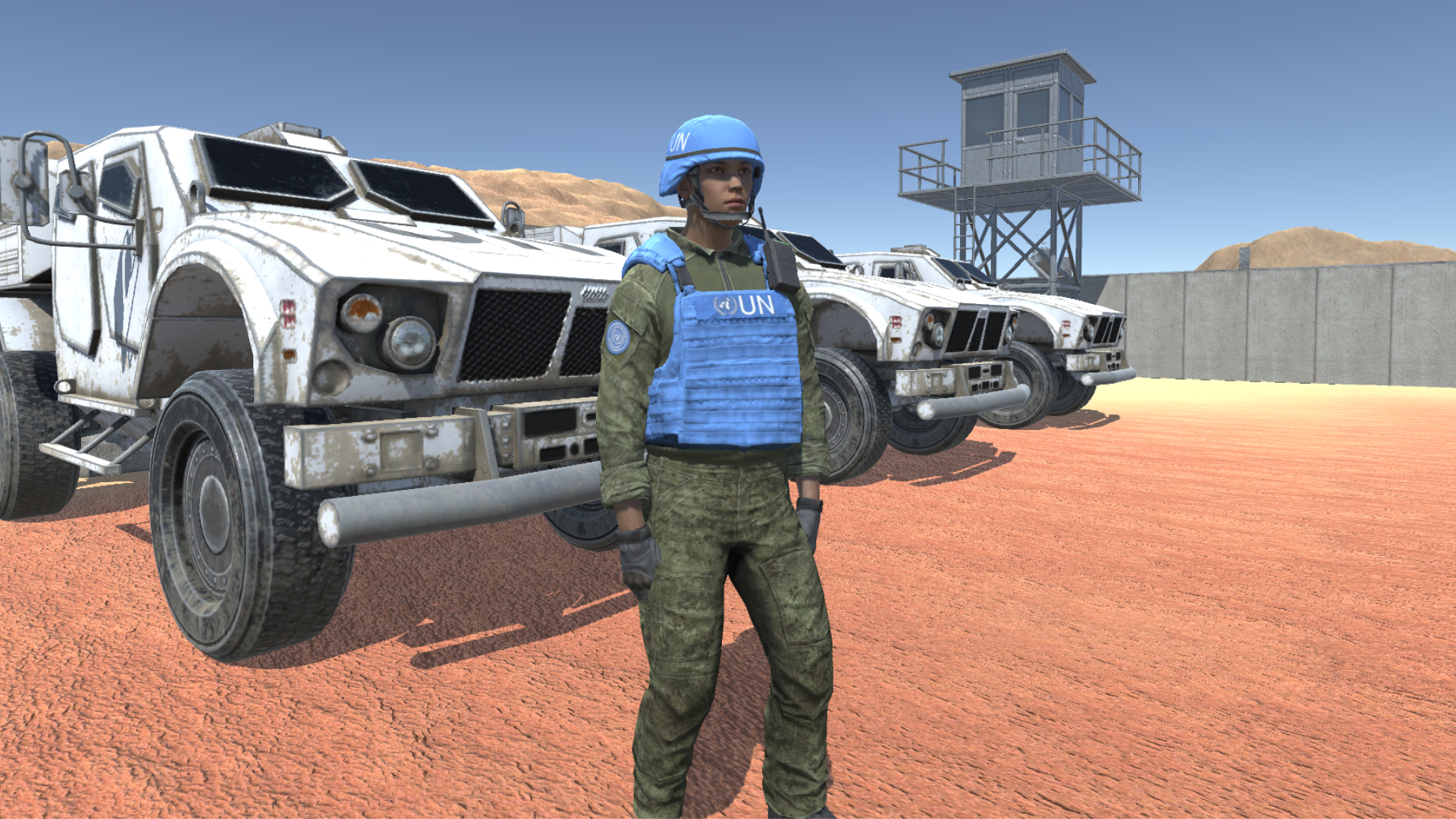 "I truly believe the simulation (Dr.Dorn) and the team have been developing has a ton of potential to increase survivability and decrease ambiguity for personnel deploying. Thanks to you and the team for the effort you continue to put into it."
"The simulation (Dr.Dorn) and (his) team designed is very impressive and fills a void in UN training. I have done research on pre-deployment training for UN missions in preparation for my paper for this class, and this simulation fills a much-needed needed gap in the UNMO training. ...(it) provides a venue where we can practice what we have learned in theory classes and also provides a place where personnel can make mistakes and learn from them without causing damage to vehicles or personnel."
"On the simulation of military observers, I wish that I have learned this before my participation as a military observer in the Central African Republic, because it would have facilitated a lot in my work as a military observer and how to deal in some difficult times and circumstances."
Major Mohammad Althunibat (Jordan)
The simulations are meticulously crafted by a dedicated team of expert advisors, accomplished researchers, and skilled developers, all working under the visionary guidance of Dr. Walter Dorn. With a shared passion for educational innovation and a collective mission to elevate peacekeeping outcomes. Our team brings a wealth of experience and a diverse range of perspectives to create impactful and immersive learning experiences.